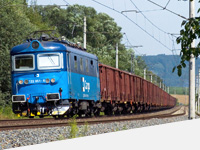 Back
ČD Cargo expands the fleet of its state-of-the-art locomotives
On Tuesday, April 25, 2017, the Supervisory Board of ČD Cargo approved the purchase of other Vectron locomotives from Siemens. This was the last step that subsequently allowed to ČD Cargo Chairman Ivan Bednárik to sign a contract for the purchase of three other locomotives, respectively to apply contract option to purchase them.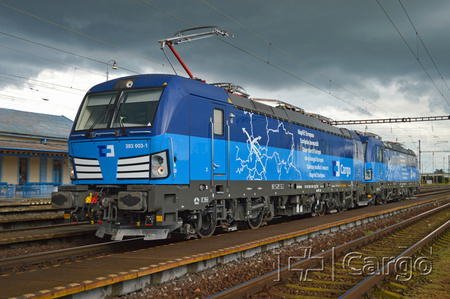 The price of one locomotive is again around 100 million CZK, including the equipment of the state-of-the-art ETCS. The three locomotives should be delivered at the turn of 2017/2018."Locomotives will be used mainly for intermodal trains, not only with containers, but also with road semi-trailers. In June, we plan to deploy Vectron on an already running train with semi-trailers between Brno and Rostock, new locomotives could be found in Braunschweig, Koper, and certainly in Austria," said ČD Cargo, Chairman of the Board of Directors, Ivan Bednárik. And he added that "we have not encountered major technical problems or defects in ČD Cargo's existing Vectron operation. This is confirmed by the mileage figures of locomotives, which are normally 700 km, but the exception is not a thousand kilometers a day."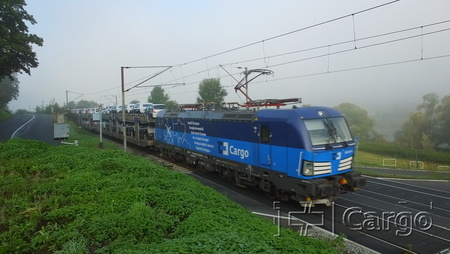 "The decision of ČD Cargo to use the option for the 3 Siemens Vectron locomotives is perceived as an expression of customer satisfaction with the already delivered locomotives from last year. We are very pleased that one of the most important players in the Central European rail freight market has expanded its Vectron fleet, which will soon include eight vehicles. We believe that our business cooperation will not end and Vectron locomotives will appear on Czech railways more and more often," said Roman Kokšal, Director of Mobility, Siemens Czech Republic..
---
| | |
| --- | --- |
| | Infoline |
+420 972 242 255
info@cdcargo.cz
monday - friday
8.00 - 16.00 hour
---

Customers
service centre
monday - friday
7.00 - 18.00 hour
ČD Cargo
It offers the transport of a wide array of goods ranging from raw materials to products with a high added value, transport of containers, special consignment, rental of railway wagons, railway siding services, and other transport services.