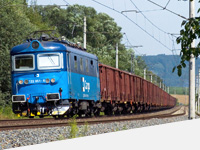 Back
The new car in ČD Cargo, a.s. fleet
ČD Cargo within its park recovery program introduced into its fleet new freight car series Sggrrs. It is an eight 80feet Module car, which can be used to transport bodies of all kinds of substrates. The car is composed of two 40feet articles related by Push-Pull rods. The car project is the result of several years of development of Innofreight company from Austria, which is the European market leader in this field.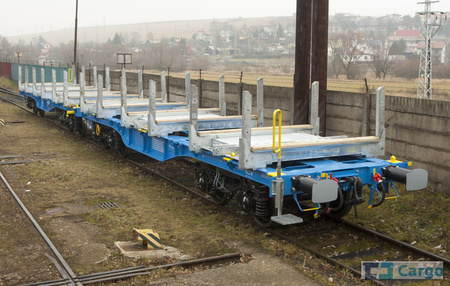 This is the first of the cars in this series, which will supplement the fleet in the coming years. It is operated in test mode for now, and is equipped with six special Innofreight pallets with low stakes intended for the transportation of metallurgical products. It is used for the presentation of new transportation technologies to our customers.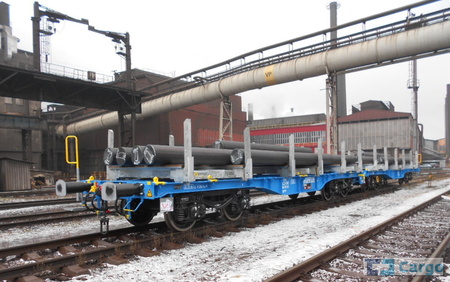 The first car was officially taken over by November 25, 2016 at the factory Tatravagónka in Poprad. After the execution of necessary formalities with registration at Railroad authority (Drážní úřad), where it was given the number 31 54 4854 001-5 CZ-ČDC, it was shipped to the Czech Republic to the siding Třinecké železárny (Třinec ironworks). This took place on December 14 when the first trial loading of the wagon occured. Wagon was loaded of 128 tons of continous casts that from Třinec headed for Kladno.
---
| | |
| --- | --- |
| | Infoline |
+420 972 242 255
info@cdcargo.cz
monday - friday
8.00 - 16.00 hour
---

Customers
service centre
monday - friday
7.00 - 18.00 hour
ČD Cargo
It offers the transport of a wide array of goods ranging from raw materials to products with a high added value, transport of containers, special consignment, rental of railway wagons, railway siding services, and other transport services.