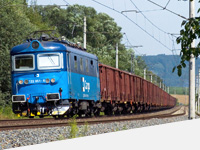 Back
Odklonová vozba vlaků s písky
Výluka v úseku Bělá pod Bezdězem – Doksy (trať Bakov nad Jizerou – Česká Lípa) se dotkla hned dvou přeprav sklářských písků. Ucelené vlaky se sklářským pískem z Libuně do Řetenic byly z Bakova nad Jizerou odkloněny přes Mladou Boleslav, Všetaty a Ústí nad Labem. Dvojče "Catrů" se tak mimořádně objevilo i na známém viaduktu u Krnska.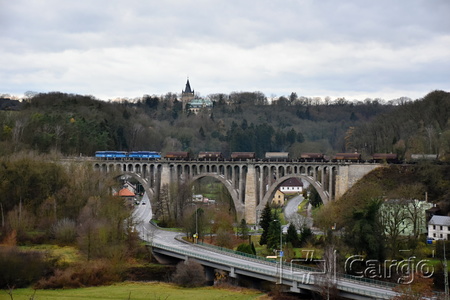 Vyřešena musela být i vozba vlaků z/do Jestřebí, které za normálních okolností jedou z Jestřebí přes Mladou Boleslav do Nymburka a odtud dále do Kyjova nebo k příjemcům v zahraničí. Tyto vlaky jsou po dobu výluky do 2. prosince 2017 vedeny z Jestřebí do České Lípy a Děčína, odkud pokračují po tzv. pravobřežní trati do Nymburka a dále do svých cílových destinací.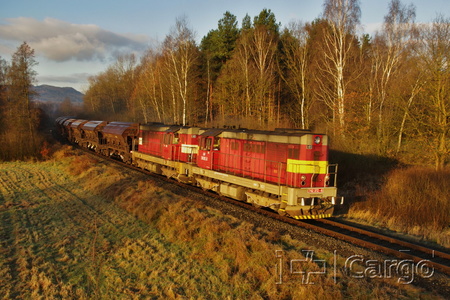 Objektiv Jakuba Dvořáka zachytil prázdnou soupravu z Rakouska do Jestřebí před Českou Lípou.
---
| | |
| --- | --- |
| | Infoline |
+420 972 242 255
info@cdcargo.cz
monday - friday
8.00 - 16.00 hour
---

Customers
service centre
monday - friday
7.00 - 18.00 hour
ČD Cargo
It offers the transport of a wide array of goods ranging from raw materials to products with a high added value, transport of containers, special consignment, rental of railway wagons, railway siding services, and other transport services.