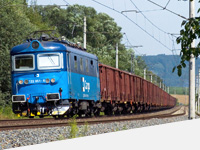 Back
Strengthening ČD Cargo's position on Eastern markets
Liliana Krutonog, who has extensive experience in freight rail transport, joins ČD Cargo team. She joined the company from subsidiary CD Cargo Poland (formerly Koleje Czeskie), where she has significantly contributed to the growth of the company in the Eastern markets. In this position, Liliana Krutonog will also serve as General Manager East at ČD Cargo.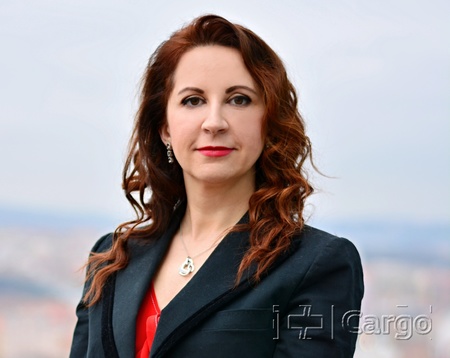 Liliana Krutonog comes from a railway family, graduated in Accounting and Audit at the Faculty of Economic Policy and Administration of the Moscow State Technical Transport University. She then worked in management positions in rail freight transport at Sevtranskontejner, Russian Railways, CSKD INTRANS and Rail Cargo Logistics Czech Republic.
She joined CD Cargo Poland (formerly Koleje Czeskie) subsidiary in September 2016. Here she was involved in ensuring trains using the 1435 mm "narrow" line to the Brest border crossing station on Koleje Czeskie own license and contract with Transkontejner and UTLC (common enterprise of Belarusian, Russian and Kazakh railways). Thanks to this agreement, ČD Cargo opened business opportunities on the railways in Kazakhstan, or in China. Under the influence of Liliana Krutonog, the volume of sales of CD Cargo Poland has tripled in eastern transport. "n the Chinese market, I see the greatest business potential and I will deal with it intensively. The second important area of interest of ČD Cargo will be Iran, where I see the opportunity to offer a quality and cost-effective transport option for ČD Cargo customers in the Middle East," says Liliana Krutonog.
---
| | |
| --- | --- |
| | Infoline |
+420 972 242 255
info@cdcargo.cz
monday - friday
8.00 - 16.00 hour
---

Customers
service centre
monday - friday
7.00 - 18.00 hour
ČD Cargo
It offers the transport of a wide array of goods ranging from raw materials to products with a high added value, transport of containers, special consignment, rental of railway wagons, railway siding services, and other transport services.