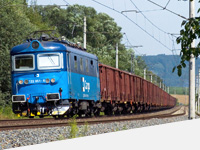 From 16th to 19th May 2017, the ČD Cargo trains transported from Krnov to Prague a modernized T3R.PLF tramway from Pragoimex company. The carriage was carried out by conventional train formation, but using a special technical solution using the front ramp with rails in the station Praha-Zličín. This seemingly simple solution, however, faced a major pitfall, namely the unavailability of a railway car equipped with rails for transporting the tram and, above all, its sliding on the ramp rails. Consequently, the transport company came up with an interesting idea, which was finally realized. On the floor of the low-wall wagon of the Res series were laid old BKV panels with grooved rails, which simply created the necessary runway. The car was fitted with these panels in Prague and then sent for loading to the machine shops in Krnov.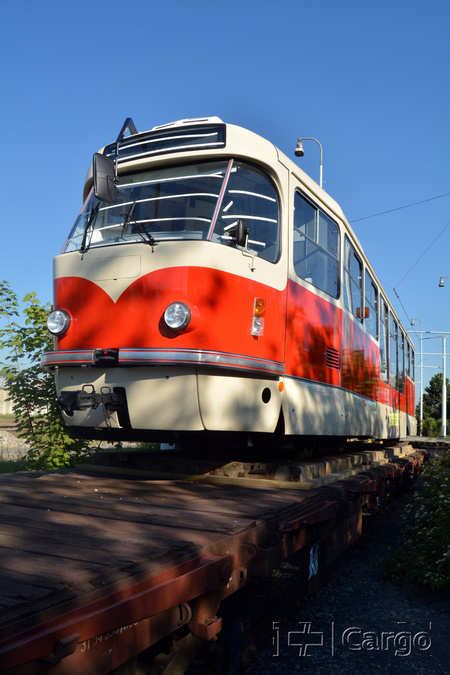 The tram was brought to Prague-Zličín on May 19 on the Mn 85020 train, the unloading itself took place in the morning hours of the same day. Two common tram cars were assisted by unloading - the two-way car KT8D5.RN2P of number 9070 secured its own withdrawal of the new tram from the railway car to the "solid ground" and its dropping into the Řepy loop. Here, after the direction change, the new car was pulled up behind the car T3R.P 8550, which transported new tram to the nearby Motol carriage, where it was revived and put into operation.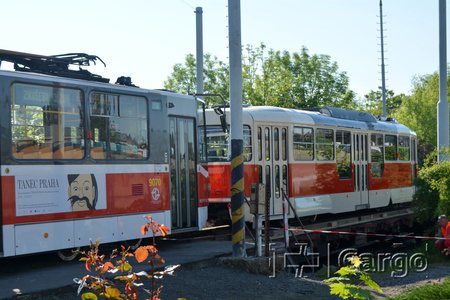 The siding of the Transport Company of the Liberec and Jablonec nad Nisou cities comes to life several times a year by transporting sand to the tram. This year, however, there were also three Res series cars loaded with rails destined for the reconstruction of the tram route in the Rumunská street. Cars were put on siding on Friday, May 26, 2017.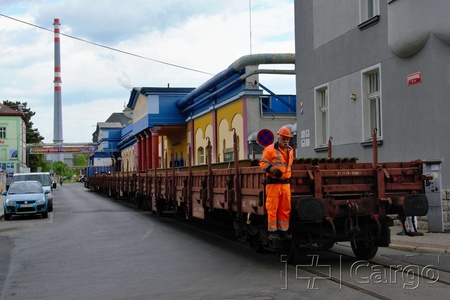 After unloading the rails, one of the Res wagons was unusually used to transport the tramway damaged by the accident to the repair shop in Krnov. After the repair, the tram will be transported with ČD Cargo back to Liberec.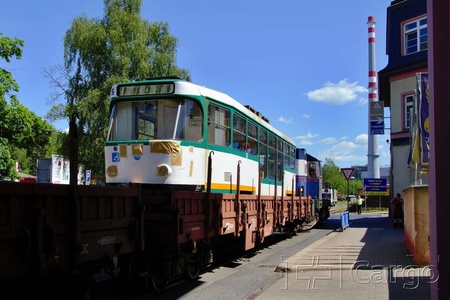 ---
| | |
| --- | --- |
| | Infoline |
+420 972 242 255
info@cdcargo.cz
monday - friday
8.00 - 16.00 hour
---

Customers
service centre
monday - friday
7.00 - 18.00 hour
ČD Cargo
It offers the transport of a wide array of goods ranging from raw materials to products with a high added value, transport of containers, special consignment, rental of railway wagons, railway siding services, and other transport services.