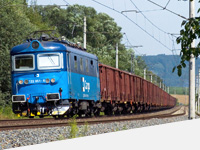 Back
We haul measuring trains for SŽDC
As in previous years, also in this year provides ČD Cargo hauling of measuring trains the SŽDC, respectively for TÚDC, or the Technical Center of Railway Infrastructure.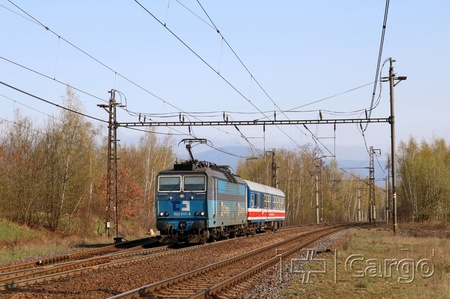 There is a binding agreement with SŽDC covering some 30,000 kilometers. In the head of measuring trains, or more properly, diagnostic kits, we can see both ČD Cargo electric and diesel locomotives. Drives for TÚDC can be divided into three categories. First are drives to measure the roadbed. In the imaginary second category are drives for measuring track superstructure, in particular of basic geometric parameters of the track, i.e. a gauge of the track, the rail superelevation belt height of each individual rolling strips, used rails and surface defects of rails. The third circuit of drives represents ERTMS radio network measurements.
Hauling of measuring trains is technologicaly hard and very time-consuming. Since there is expected carrier accuracy because the trains run according to a precise schedule and flexibility consisting eg. the immediate replacement of broken vehicle driving by another one. Of course there is a selected team of experienced drivers. ČD Cargo is able to provide all of this to full customer satisfaction.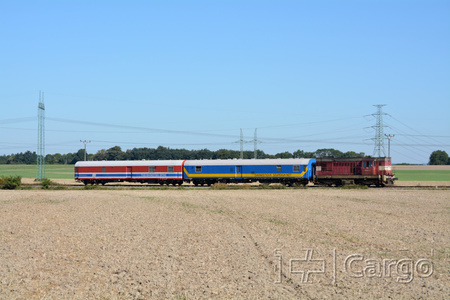 For hauling of measuring units on the basis of won public contracts we also provide also pilots – ČD Cargo employees who have a valid knowledge of local conditions and tracks to shunt in the respective stations and complementing the respective measuring driver of the train. Besides the above mentioned measurement units they also work together on journeys measuring hand car and photogrammetric machines – all based on specific TÚDC orders. The planned pilot workload is 4000 hours.
---
| | |
| --- | --- |
| | Infoline |
+420 972 242 255
info@cdcargo.cz
monday - friday
8.00 - 16.00 hour
---

Customers
service centre
monday - friday
7.00 - 18.00 hour
ČD Cargo
It offers the transport of a wide array of goods ranging from raw materials to products with a high added value, transport of containers, special consignment, rental of railway wagons, railway siding services, and other transport services.