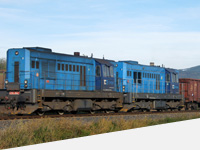 Data and queries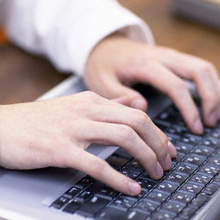 It is possible to use two useful applications to track the location of the load – Central Wagon System (CEVIS) a and Central Freight Cash Register (CNP). The main task of the application CEVIS is to register and track the movement of the railway freight wagons; CNP tracks the loads. Both applications are able to provide the external users with a wide range of information.
Access and usage
External users can obtain the access and user rights for the system, e. g. as a carrier, forwarder, wagon owner etc. The information can be acquired via the web interface or by e-mail. The WWW works on the principle of queries with specific parameters which influence the content and structure of the output set. When obtaining information via e-mail or FTP, you receive machine-generated outputs, e.g. one a day.
Outputs
The answer to a question can be viewed on the screen, printed on a printer or get in a data block, which can be further processed, e. g. in your own information system. The machine-generated outputs provide data blocks in csv format (semicolon separator) and they can be further processed. e.g. in MS Excel.
Terms and conditions
The information provided is charged. The price is contractual. User access to the system is allowed under the contract concluded with the supplier of the information (ČD Cargo). After the conclusion of the contract, a free trial version is provided.
Contact
Track the location of the load

Horák Rostislav
ČD Cargo, a. s.
602 355 898
Jankovcova 1569/2c
Rostislav.Horak@cdcargo.cz
17000 Praha 7