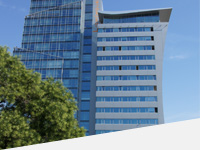 About company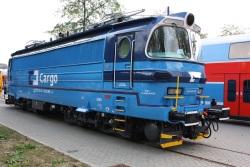 ČD Cargo, a.s., was found as a subsidiary company of České dráhy, a.s. on 01.12.07, by investing the part of ČD, a.s. freight transport.
Our company employs nearly 7000 employees in the Czech Republic. We are the largest Czech railway transport provider. We offer the transport of extensive range of goods, from raw materials to products with high added value, transport of containers, exceptional deliveries, lease of railway wagons, spur-line, and other transport services.
The annual volume of the transport of goods ranks us amongst five largest railway transport providers within the EU member states. We provide the services to the customers in approximately thousands of locations in the Czech Republic, and by means of subsidiaries in the whole Europe. The operation of freight wagons in ČD Cargo, a.s., is provided by over 900 engines – both electrical and motor operated.
We provide the domestic and international transport according to various requirements of our clients. The strategic goal of ČD Cargo, a. s., is to maintain the leading market position of the freight railway transport in the Czech Republic and the Central European Region, and at the same time remain the efficient customer focused company.
Basic data about company
| | |
| --- | --- |
| Name of the company: | ČD Cargo, a.s. |
| Street: | Jankovcova 1569/2c |
| City: | Praha 7 - Holešovice |
| PSČ: | 170 00 |
| www page: | www.cdcargo.cz |
| Data box: | 8tscdpq |
| ICO: | 28196678 |
| UID: | CZ28196678 |

The company is registered at the Commercial Register at the Municipal Court in Prague, Section B, insert 12 844
Information on the existence of ČD concern
ČD Cargo, a.s. is subject to the unified management of České dráhy, a.s., with head office in Praha 1, Nábřeží L. Svobody 1222, Post Code 110 15, ID 70994226, registered in the Commercial Registry administered by Prague Municipal Court, section B, insert 8039. The only shareholder of České dráhy, a.s. is the Czech Republic.
Together with ČD Cargo, a.s. the below specified companies form ČD with the controlling person, the following companies subject to unified management of České dráhy, a.s.:
DPOV, a.s., with head office Přerov, Husova 635/1b, Post Code 751 52, ID 27786331, registered in the Commercial Registry administered by District Court in Ostrava, section B, insert 3147
Výzkumný Ústav Železniční, a.s., with head office Praha 4 - Braník, Novodvorská 1698, Post Code 142 01, ID 27257258, registered in the Commercial Registry administered by Municipal Court in Prague, section B, insert 10025
Dopravní vzdělávací institut, a.s., with head office Praha 3 - Žižkov, Husitská 42/22, Post Code 130 00, ID 27378225, registered in the Commercial Registry administered by Municipal Court in Prague, section B, insert 10168
ČD – Informační Systémy, a.s., with head office Praha 3 - Žižkov, Pernerova 2819/2a, Post Code 130 00, ID 24829871, registered in the Commercial Registry administered by Municipal Court in Prague, section B, insert 17064
ČD – Telematika a.s., with head office Praha 3 - Žižkov, Pernerova 2819/2a, Post Code 130 00, ID 61459445, registered in the Commercial Registry administered by Municipal Court in Prague, section B, insert 8938
Conversion of shares form
On 13 September 2016, the sole shareholder of ČD Cargo, a.s. in accordance with § 12 of the Act no. 90/2012 Coll., on commercial companies and cooperatives (Business Corporations Act), made the following decisions of the sole shareholder at the general meeting of the ČD Cargo, a.s. company: Conversion of shares form
---
| | |
| --- | --- |
| | Infoline |
+420 972 242 255
info@cdcargo.cz
monday - friday
8.00 - 16.00 hour
---

Customers
service centre
monday - friday
7.00 - 18.00 hour