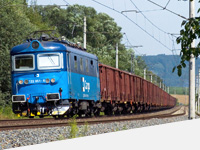 Back
Dopravní podnik měst Liberce a Jablonce nad Nisou (Transport Company of Cities Liberec and Jablonec nad Nisou) became our regular customer
Offer ČD Cargo transportation on single wagonload is an interesting alternative to road transport. Customers who persuaded about it last year are numerous.
Customer, who in 2016 decided to take advantage of our offer, for example Transport Company of Cities Liberec and Jablonec nad Nisou. It has a short railway siding connected directly to the Liberec tram depot. ČD Cargo locomotives have already handed here cars with sand for trams, cars with rails for the reconstruction of tram tracks and the very last year's shipment was transport of two bodyshells for tram from Krnov workshops.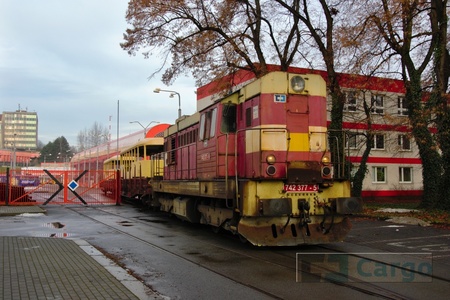 December 10, 2016 in the morning were handed here two flat cars series Res, loaded with two bodyshells of T3 trams. They were unloaded on the siding and the entire shipment was carried out to the full satisfaction of the customer. We believe that the successful cooperation will continue in 2017.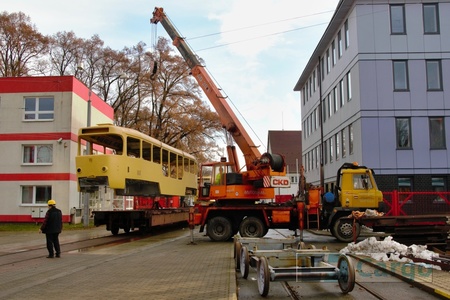 There are for example talks about possibility of materials brought in for the reconstruction of the tram line in Rumunská street in Liberec, which is scheduled for summer 2017.
---
| | |
| --- | --- |
| | Infoline |
+420 972 242 255
info@cdcargo.cz
monday - friday
8.00 - 16.00 hour
---

Customers
service centre
monday - friday
7.00 - 18.00 hour
ČD Cargo
It offers the transport of a wide array of goods ranging from raw materials to products with a high added value, transport of containers, special consignment, rental of railway wagons, railway siding services, and other transport services.