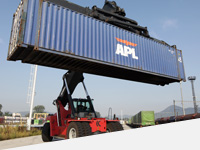 Logistic services
Together with its main scope of activities, ČD Cargo, a.s. offers the complementary services for more comprehensive handling of goods or directly related to the transport of goods via railway, i.e. the collection and loading of the goods including its location and security, forwarder tasks, and also services and activities for physical and legal persons according to the trade authorization of Cargo, a.s.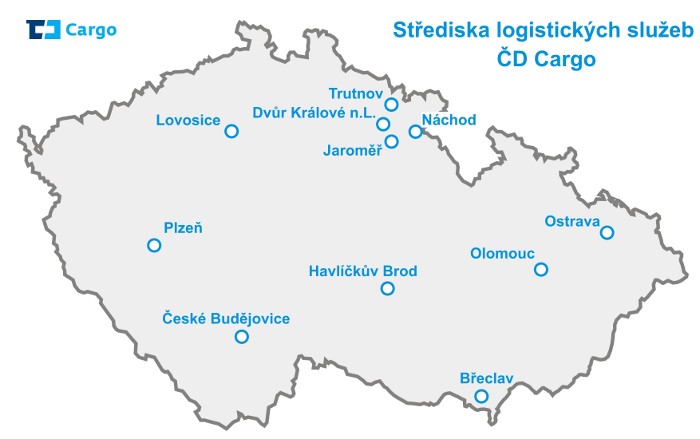 Provided complementary services
Comprehensive services provided to the customers during the handling of goods before and directly related to the transport of wagon deliveries on railway:
Collection and loading of goods into the railway wagons,
Goods location and security on railway wagons (including excessive dimensional loads),
Unloading the wagons and distribution of goods to the customer specified locations,
The adjustment or reloading of the freight, and safety of the goods in case of the wagon transport interruption due to the loading or technical defect,
Crane works,
Services of domestic road freight transport,
Handling with the use of front forklifts,
Services related with the storage of goods, including the related services.
Transport-procurement tasks for the forwarder in domestic and internationals transport of goods:
tariff consulting,
The collection of goods from the customer specified locations, sorting, storage, packaging, dispatch, and re-dispatch of goods including large containers,
Accepting, collecting, sending, dividing, handing over, and securing further transport of deliveries,,
Storage and related provision of unloading,
Location in a warehouse and loading of deliveries during the release from the warehouse.
Facilities
Centres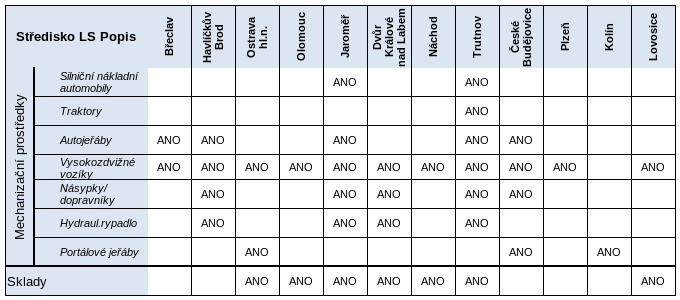 The activities and services offered can be, upon request, implemented even in locations specified by the customer.
Further services and activities
The services are provided upon request and as required by the customer upon former negotiation, and based on an agreement in all railway stations with the dispatch authorization for the acceptance and release of wagon deliveries, for both domestic and international transport. The prices for completed service can be made by an independent invoice or by means of the consignment note.
References
The example of services provided by the logistic centres includes some completed business cases:
The loading and attachment of 24 modules of power unit, with the supply of attachment devices, to the railway wagons directly on the customer's private siding.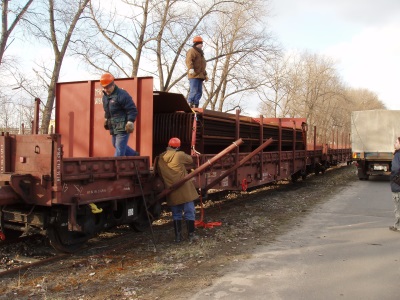 The provision of a final part of the logistic chain for the customer - unloading the goods from the railway wagons, their location in the storage, and the subsequent delivery to the customer's site as required. The same method is used also for the reverse loading of complete products.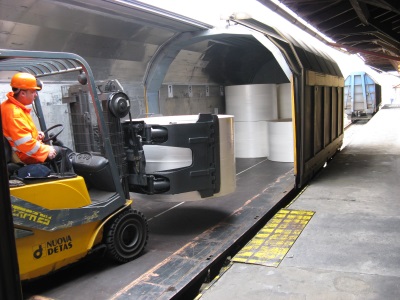 The loading of army wheel technology including its attachment on the railway vehicles with the supply of attachment devices and the provision of accepting the wagon deliveries for transport.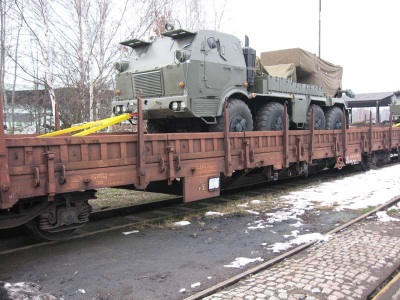 Contacts